Easily File emails from clients into client or project folders on the network by email address. Every email filed using FileChimp contains the sender and recipient email addresses in 'Comments' file attribute.  If you are looking to file emails based on the sender or recipient email addresses for any given email you can create a rule using the 'Comments attribute'. Once configured simply create corresponding network folders using the relevant email addresses and any email sent or received will be automatically filed into the correct folder. There is no need to manually configure a new rule each time a new client comes along – simply create the folder on the network to start filing!
Take a look at the video below to learn more about the configuration and to see automatic email filing in action.
Example rule to file emails based on email addresses of email participants –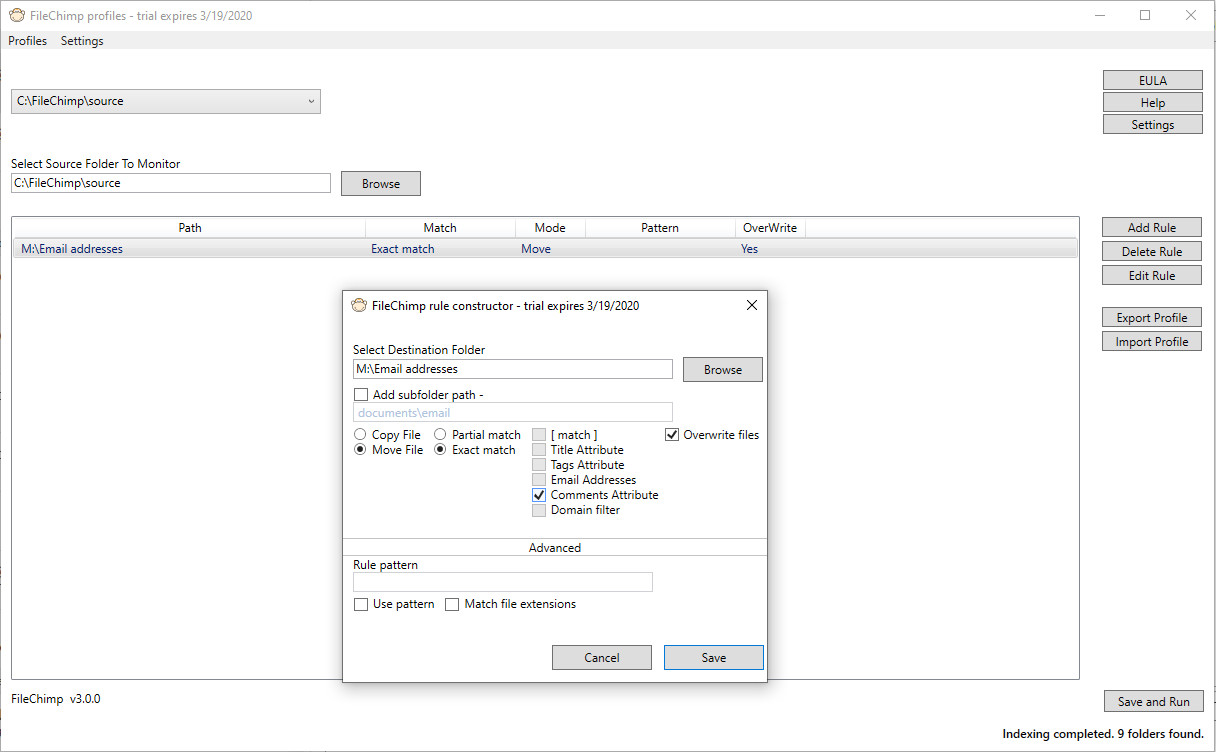 To understand what it is doing you can also enable the 'Comments' attribute in Windows Explorer to display all email addresses.


Note – If you want to file emails based on matching email addresses within a file name (or within the message subject) you can use the 'Email addresses' match rule option. We prefer to make use of the comments attribute as it allows you to keep your file names to sensible lengths.